Finding a Student ID Number
Your child's Lubbock-Cooper ISD Student ID Number is an important identifier with several uses in the district. You may need this number to deposit money into your child's meal account online, or to complete a Transportation Request Form for your child. To find your child's Student ID Number, please log in to your Skyward Family Access account and follow the steps below. Please note, the Student ID Number is listed as OTHER ID in Skyward.
Step #1 Use the drop-down arrow at the top left of the screen to toggle to your child's name.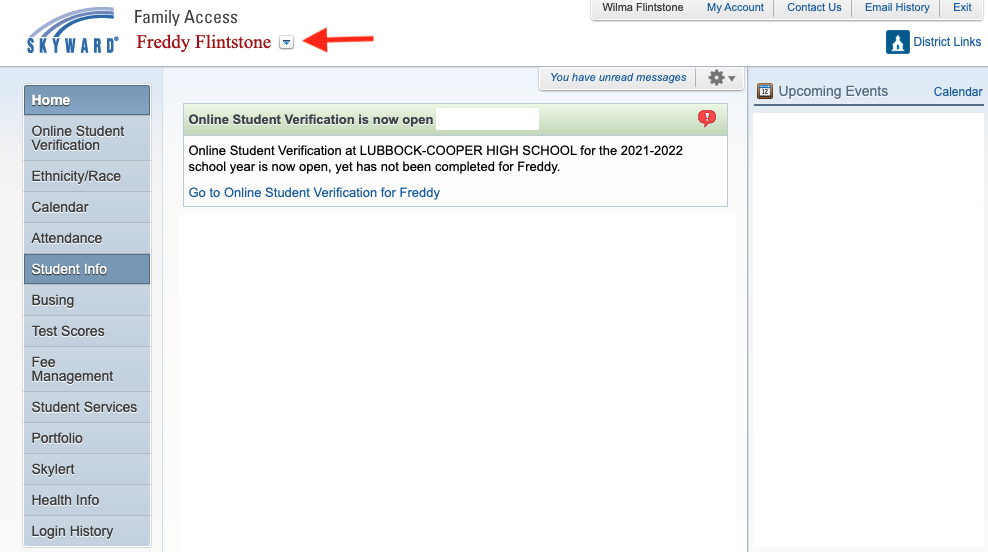 Step #2 Select "Student Info" from the menu on the left side of the screen.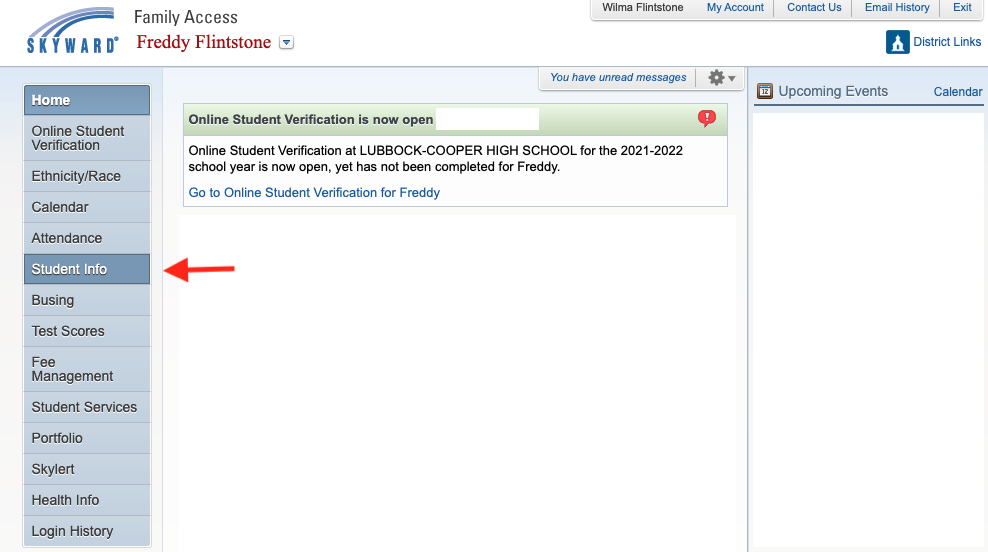 Step #3 Locate your child's "Other ID." This is your child's Student ID Number.